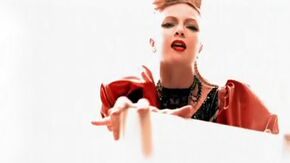 "Walking In L.A." is a song recorded by Traci Lords. Written by Terry Bozzio, it was first recorded by American new wave band Missing Persons for their debut album Spring Session M (1982). Lords' cover version of the song was released in 2003 along with a music video directed by Mike Ruiz.
Ad blocker interference detected!
Wikia is a free-to-use site that makes money from advertising. We have a modified experience for viewers using ad blockers

Wikia is not accessible if you've made further modifications. Remove the custom ad blocker rule(s) and the page will load as expected.